The Garlicks:
Sie tun es. Sie tun es nun schon seit dem Jahre 2006. Sie tun es laut, dreckig, ausgiebig und vor allem, tun sie es simpel. Trotzdem gibt es viele, die vom Sound von The Garlicks, der dort anfängt, wo der echte Blues aufhört und endet wo der "true" Metal anfängt, total überfordert sind. Sei es wegen der anstössigen und manchmal gar tiefgründigen Texte, oder den Gitarrenriffs, die gerne mit denen der Band mit den vier Buchstaben und dem Slash in der Mitte verglichen werden. Die 5 jungebliebenen aus dem Zigerschlitz machen handgemachte Musik, und zwar so, wie sie es gerade für richtig halten. Und dies bedeutet:
SIMPLY RÖCKENRÖLL !!!
MEMBERS:
Severin Zentner
Drums
Christoph Leuzinger
Rhythmguitar / Backingvocals
Andreas Walker
Leadguitar / Backingvocals
Michael Leuzinger
Bassguitar / Backingvocals
Dusan Kujovic
VocalsMember since 2014
CO-FOUNDER, COMPANION, FRIEND:

Marcel Müller
Vocals

Member from 2006 to 2013,
the golden years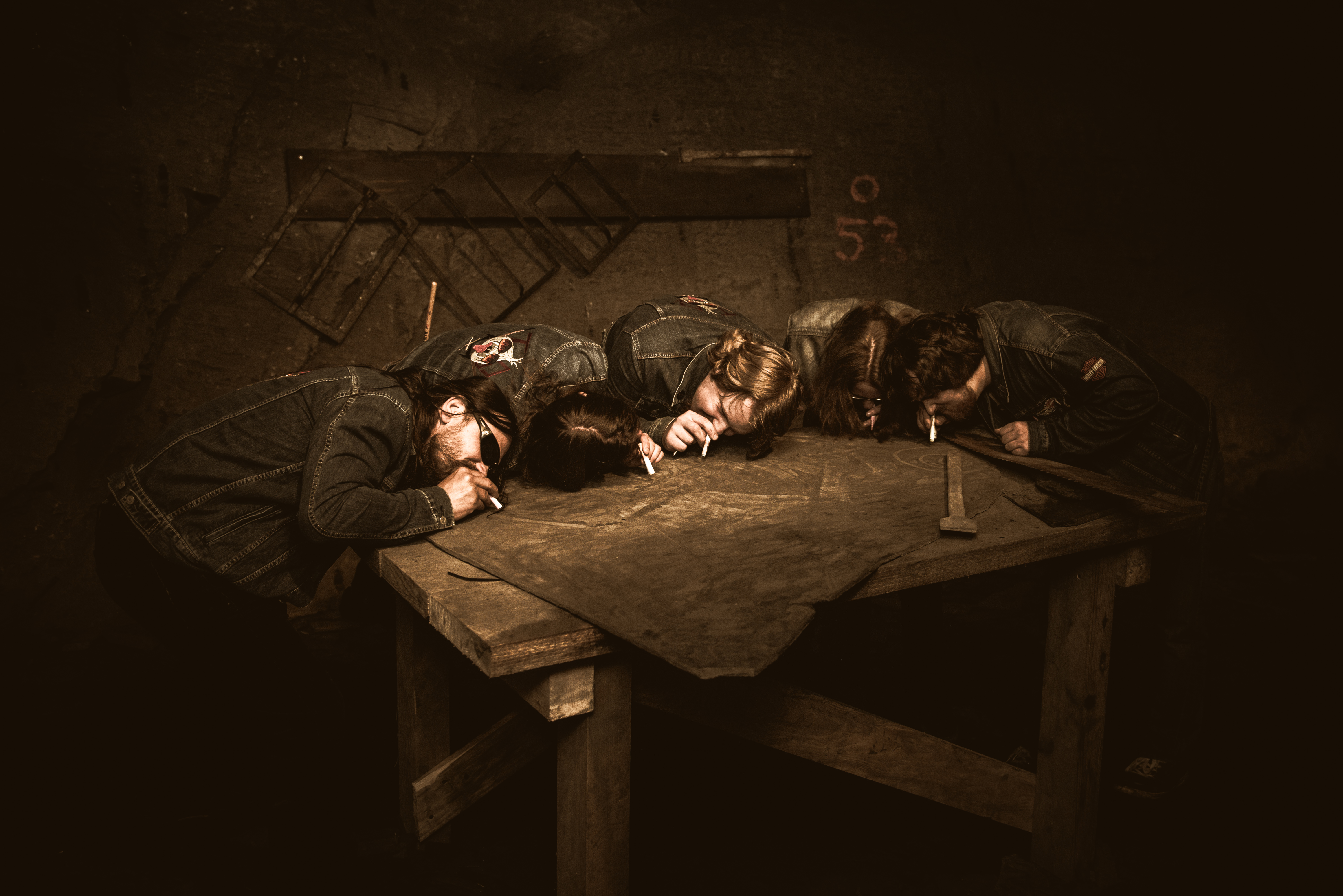 Well…They rock…Since 2006…It's all you have to know about them. And remember:
SIMPLY RÖCKENRÖLL !!!